Warning
: mysql_fetch_row() expects parameter 1 to be resource, boolean given in
/home/wishesh/public_html/components/com_aclsfgpl/funcs2.php
on line
363
kawasaki kx450f kx450 09 2009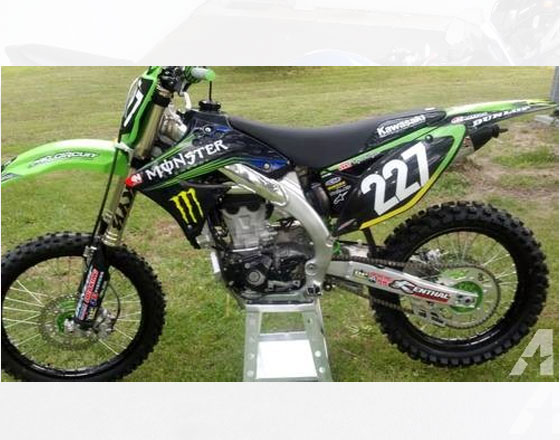 Important Safety Tips :
View properties in person, and always take someone with you. Never send or wire money to landlords. Classifieds does not offer any transaction or payment services. Stay safe - read our safety tips.
Contact Person----
Contact Number(443) 975-3684
Description
up for sale is a 09 monster energey edition kx450. bike only has 22 hrs on it. the monster edition witch only was available in 09 has up graded wheels 20% stronger then stock. rims are black and hubs are green. bike has a full dr. D exaust system, renthal 1 1/8'' bars, new dunlop mx51 rear tire with only one ride on it. front tire is the stock d756 with 80% tread. bike has new pc monster graphics with an extra new never opened graphic kit. new plastics. to look like the pc team.

Related Ads
2014 Honda CBR650F for sale
Satisfy the All-New CBR650F. This is the bike that will appeal to your psychological and practical sides. 2014 Hon