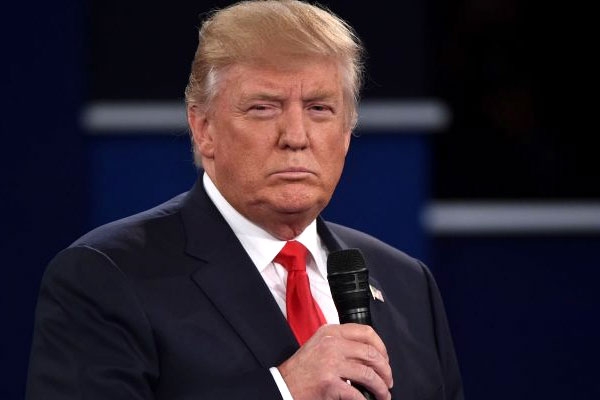 (Image source from: Samaa TV)
The United States President Donald Trump is by far the most followed world leader on Twitter, with the Pope tracking him by about 4.5 million followers, according to a study.
The number of Trump's followers has "more than doubled since taking office", the study authors said.
According to the latest "Twiplomacy" study by communications firm Burson Cohn & Wolfe (BCW), the @realDonaldTrump account with more than 52 million followers, besides counts nearly 10 million more followers than the third-place holder, Indian Prime Minister Narendra Modi.
In terms of interactions with followers—in the form of likes and retweets—Trump's lead is even more amazing, the study showed.
The U.S president over past 12 months has had nearly interactions of 264.5 million with his followers—five times more than second best Modi, and 12 times as many as Pope Francis, in the third position. It besides found that the U.S. State Department is the only U.S. government department which does not follow the personal account of Donald Trump.
At the same time withal, the State Department does follow the Iranian Foreign Minister Javad Zarif and Iran's President Hassan Rouhani.
The report found that leaders around the world have leaped on the Twitter train, with the governments of only six countries - Laos, Mauritania, Nicaragua, North Korea, Swaziland, and Turkmenistan—still lacking an official being on the platform.
British Prime Minister Theresa May, in Europe on Twitter was the most followed leader over the past year, with the account named @10DowningStreet with nearly 5.6 million followers.
It likewise found that Latin American governments are among the most prolific on twitter.
The review of the Burson Cohn & Wolfe 951 Twitter handles found that 125 of them, or 13 percent, were presently active, 33 inactive and nine secure.
By Sowmya Sangam