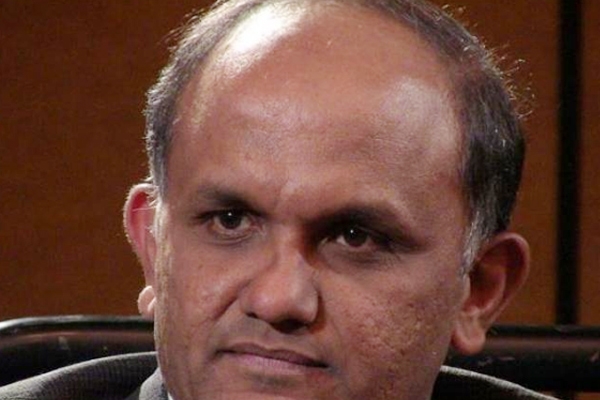 Adobe chief Shantanu Narayen and former US Surgeon General, Vivek Murthy are among 38 immigrants, who will be honored this year for their contribution to the country's society, culture, and economy.
Narayen and Murthy will be honored with the prestigious 'Great Immigrants' annual award on US's Independence Day on July 4.
Born in the UK 39-year-old Murthy, is a Harvard and Yale alumnus. He was appointed by former President Barack Obama in 2014, becoming the first Indian-American to occupy the post and also the youngest surgeon general of the United States.
However, Murthy was dismissed this year in April by the Trump administration.
54-year-old Narayen is a native of Hyderabad. He holds a bachelor's degree in electronics engineering, a master's in computer science and an MBA from UC Berkeley.
He is a board member of Pfizer and US-India Business Council.  
Among other honorees include Canadian-origin social entrepreneur Jeff Skoll, PayPal co-founder of Ukrainian-origin Max Levchin, Iranian-origin philanthropist and entrepreneur Hushang Ansary.
Each year since 2006, the corporation has recognized the contributions of naturalized citizens, and for 2017, the honorees represent more than 30 different countries of origin, a wide range of personal immigration stories, and a high-level of professional leadership in numerous fields.
"Our annual tribute to 'Great Immigrants' demonstrates the richness of talent, skills, and achievements that immigrants from around the world bring to every sphere of American society," said Vartan Gregorian, president of Carnegie Corporation of New York.
"This campaign reminds us of the debt the United States owes to generations of immigrants who become citizens and contribute to the progress of this country. Today, we celebrate and thank them," he said.
The honorees will be recognized with a full-page public service announcement in The New York Times and an online public awareness initiative.
In keeping with this mandate, the corporation's agenda focuses on the issues that Andrew Carnegie considered of paramount importance: international peace, the advancement of education and knowledge, and a strong democracy.
Amandeep