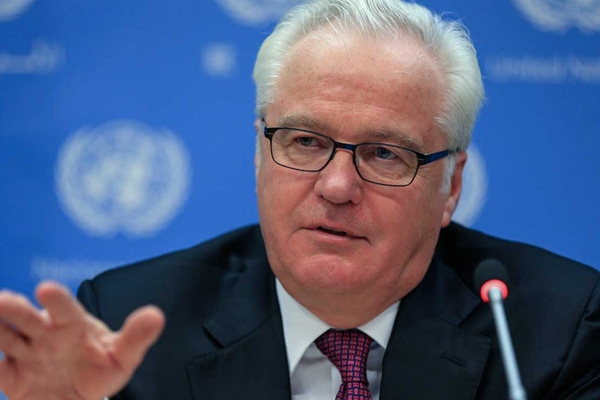 Vitaly Churkin the 64-year-old Russia's ambassador to the United Nations suddenly passed away on Monday after falling ill in his office at the mission.
Russia's deputy ambassador for the UN Vladimir Safronkov said that Churkin was rushed to the New York-Presbyterian/Columbia University Medical Center in New York City, where he passed away. The cause of the death was not immediately known.
Churkin was considered to be Moscow's great champion at the UN. He had a reputation of a sharp wit and repartee, especially with his Western and American counterparts.
Churkin's death, just a day before his 65th birthday, shocked officials at the UN's headquarters. Russian foreign ministry addressed him as an "outstanding" diplomat and also expressed condolence to his family and friends.
Farhan Haq the UN deputy spokesperson said that their thoughts go to his family, to his friends and to his government. Haq heard the sad news from reporters as it circulated during a daily briefing.
Churkin was previously ambassador at large, in his earlier days Churkin served as the foreign ministry spokesperson. He had a doctorate in history and was a graduate of the Moscow State Institute of International Relations.
Matthew Rycroft the Briton's UN ambassador took social media to address the grief, he said "absolutely devastated" to hear of the death of Churkin, "a diplomatic giant and wonderful character."
Trumps executive order blocked indefinitely
AMandeep