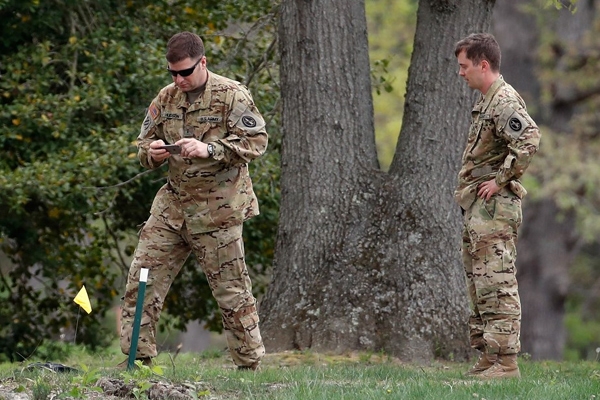 A Black Hawk helicopter crashed during a routine training flight onto a golf course in Maryland, killing one crew member and also injuring the two others on board, said the U.S. Army.
The cause of Monday crash is still under investigation, stated the Army Military District of Washington in a statement. One witness described the pieces falling from aircraft whereas the another said it was spinning before it went down.
Three crew members were aboard in UH-60 Black Hawk for what the Army said was a training exercise when the aircraft crashed in Leonardtown, about 60 miles (97 kilometers) to the southeast of Washington, D.C., at around 1:40 p.m.
One of the injured person is in serious condition and the other is in critical condition, the statement said. The injured person's were being treated at the R Adams Cowley Shock Trauma Center at the University of Maryland Medical Center in Baltimore.
The crashed aircraft was from the 12th Aviation Battalion, stationed at the Davison Airfield in Fort Belvoir, Virginia.
3 HCC Students Awarded Maryland Law Enforcement Scholarship
Army investigators were driving around the course in golf carts on Monday evening, placing evidence markers near the pieces of debris.
A team from the Army Combat Readiness Center, in the Fort Rucker, Alabama, will be on the site on Tuesday to conduct the investigation, stated the Army.
Black Hawks are mainly used for transporting the troops, supplies and equipment, as per the Army. But other missions include training and also support of disaster relief.
The latest incident comes less than two weeks after a military jet crashed in a wooded area just outside the suburban Washington neighborhood. The pilot, who was on the training mission, ditched his jet. The pilot was treated for minor injuries, and no one else was injured in that crash.
Mrudula Duddempudi.