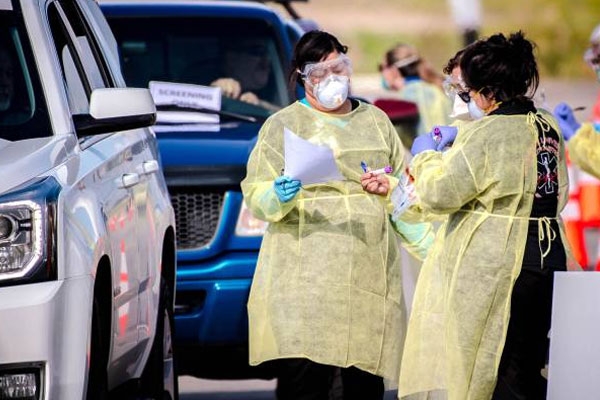 (Image source from: en.as.com)
While the numbers of deaths in Italy has been the highest till date and Spain leading on as the close second, United States just reported the highest number of confirmed cases, surpassing China and Italy.
United States now has over 83,000 positive cases and 1,178 deaths because of the coronavirus pandemic. The global death count stands at 23,298 currently.
Addressing this alarming situation that the United States, President Trump stated saying, "We are waging war on this virus using every financial, scientific, medical, pharmaceutical and military resource, to halt its spread and protect our citizens."
Over 40% of the entire country is on lockdown, Trump urged the citizens to actively practice social distancing and prevent going out of the house. He asked everyone to stay indoors and simply stay safe.
With the constant fears of recession, if not depression across the globe, several of the leaders of the Group of 20 major economies came together to discuss thinks on Thursday via a video link and pledged to form a united form ally to fight through this downside.
In an issued statement, the leaders clarified that the virus respects no borders.
They further stated saying, "We are injecting over $5 trillion into the global economy, as part of targeted fiscal policy, economic measures, and guarantee schemes to counteract the social, economic and financial impacts of the pandemic."
They also promised support to the nations experiencing the wrath of the coronavirus pandemic after it has ravaged China and Europe.
By Somapika Dutta