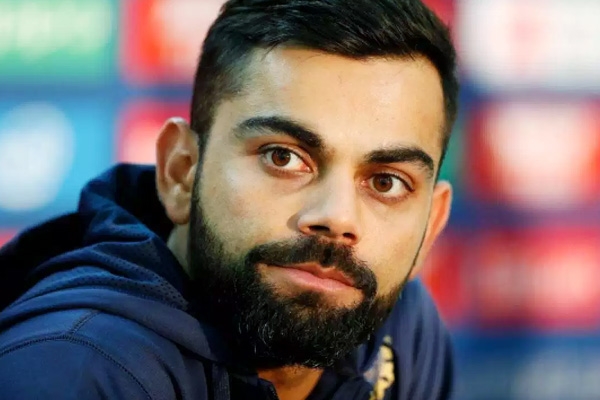 (Image source from: www.dnaindia.com )
Indian Skipper Virat Kohil at press conference ahead of 1st T20I said that we stand by whatever the board decides and we will respect the decision taken by BCCI and governement
He responded to the question on India-Pakistan clash at the world cup.
Captain Virat Kohli offered his condolences to the families of Pulwama martyrs and said that whole team is shocked and sad about terror attack
He said, " Our sincere condolences to the families of the soldiers who lost their lives. The Indian team is really shocked and sad about what happened."
Virat said, "Our stand is simple. We stick by what the nation wants to do and what the BCCI decides to do and that is basically our opinion."
"Whatever the government and the board decide, we will eventually go by that and will respect that. So that is our stand on this particular issue," Kohli added.
Yesterday, Sachin Tendulkar breaks his silence on India-Pakistan match at the 2019 world cup, said he would hate to give two points to pakistan.
He said "India has always come up trumps against Pakistan in the world Cup, Time to beat them once again. Would personally hate to give them two points and help them in the tournament."
"Having said that, for me India always comes first, so whatever my country decides, I will back that decision with all my heart," he added.
India are scheduled to play with Pakistan on June 16 in the group stage mach.
-Sai Kumar