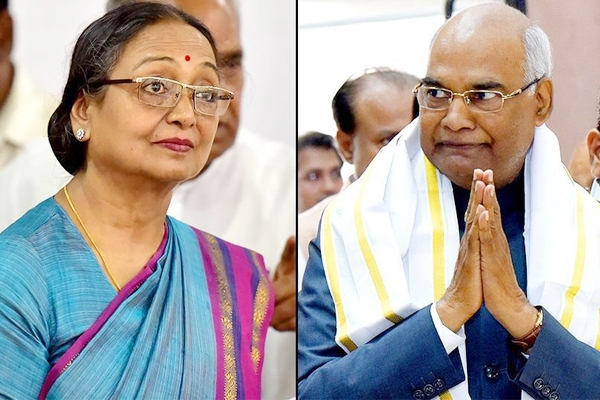 Even when number gives an edge for ruling coalition, opposition decided not to lose a chance to confront Modi led NDA. JD(U), part of opposition group is voting for Kovind which has further detoriated the opposition unity.
776 MPs and 4120 MLAs will decide in a secret ballot vote today when polling began at 10 am. Meira Kumar may get the support of 17 opposition parties, but Ramnath Kovind is set to get nearly 70 per cent of the electoral college votes.
While Ram Nath Kovind is set to sweep, Congress president Sonia Gandhi sought "a vote of conscience", calling the contest "a clash of ideas and a conflict of disparate values".
"However, it is a matter of satisfaction and pride that the election campaign has been a dignified one. All the political parties need to be congratulated. All parties must train their MPs and MLAs to cast their votes so that not a single vote is wasted," Prime Minister Narendra Modi said.
Amid talks of cross voting from the Opposition camps, the rift in Samajwadi Party is not helping Meira Kumar's cause. SP patrons Mulayam Singh Yadav and Shivpal Yadav have declared that they will support Kovind, while Akhilesh Yadav is with Congress' Meira Kumar.
The Electoral College members have been barred from carrying personal pens inside voting chambers. They will have to mark their ballot with a specially-designed marker, the Election Commission (EC) said.
Serial-numbered pens with violet ink have been supplied by the EC. "Before entering voting chambers, polling staff will collect personal pens from the voters and hand over the special pens to be returned later," an EC official told reporters.
By Premji