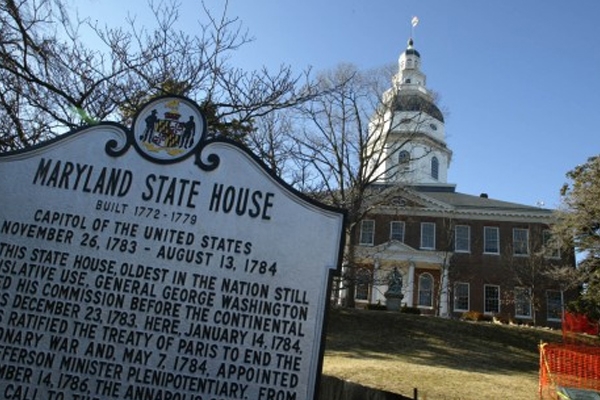 New laws will be taking effect from July 1 in Maryland that will include a measure to provide Planned Parenthood funding, an increase in minimum wage and school requirements for teaching the harm cased due to opioid.
Maryland legislature became the first in the Untied States to pass legislation this year to backfill potential federal cuts to Planned Parenthood.
The law will direct $2 million from Maryland's Medicaid budget and $700,000 from the state's general fund to Planned Parenthood.
Supporters believe the measure will help protect access to women's healthcare and family planning for the nearly 25,000 Marylanders that visit the nine Planned Parenthood centers in the state. The legislature passed the bill with enough votes to override a veto from Republican Governor Larry Hogan.
A new law hikes the minimum hourly wage from $8.75 to $9.25.
These are the law taking effect from July 1.
Hometown Heroes: A state tax break on the retirement income of law enforcement, fire, rescue or emergency services personnel 55 years or older. The law exempts the first $15,000 of retirement income from state taxes.
Taxpayer Protection: This law will strengthen the ability of the comptroller's office to prevent tax fraud, hold fraudulent filers and tax preparers accountable and protect taxpayer information.
Craft Breweries: Breweries will now be able to sell up to 2,000 barrels of beer annually, instead of 500 barrels. The change in the law was made to pave the way for Diageo to start a Guinness brewery in the former Seagram's bottling plant in Baltimore County. The estimated $50 million project will open the only Guinness brewery in the U.S.
Pollinator Protection: Pesticides known to harm bees will be prohibited on state land designated as pollinator habitat in order to help bees. The law allows exceptions for public health emergencies.
Health Department: The state health department will change its name from the Maryland Department of Health and Mental Hygiene to the Maryland Health Department.
30 Immigrant workers left job in fear of ICE
AMandeep